Visions Unveiled: Worldview of Allama Iqbal
'Visions Unveiled: Worldview of Allama Iqbal' is a monumental effort to put together the works of Iqbal and celebrate his contributions to literature. Compiled by Mr. Khurram Ali Shafique, a scholar on Iqbal's prose and poetry, with photography by Amna Zuberi, this volume truly displays the timeless and powerful beauty of the Pakistani poet's works.
This coffee-table book contains original texts depicting his poetic journey based on the five aspects of his philosophy, spanning Europe and the Muslim world. These are accompanied by translations, photographs and compelling observations, to provide the reader with the true depth of Iqbal's poetry.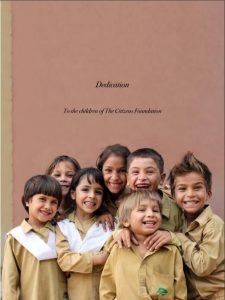 'Visions Unveiled' is a must-read to learn more about Allama Iqbal's philosophy and expression, and all proceeds from this book go to The Citizens Foundation, to fund education for underprivileged children in Pakistan.
If you are interested in purchasing this book, please email saira.gul@tcf.org.pk or call us at +92-21-111-823-823 (Ext: 1406)
---
Markings is Pakistan's first luxury publishing house dedicated to developing coffee table books ranging from art, culture, history, corporate and economic design and expansion.