Intern or volunteer to make a real difference
TCF Social Internship Programme
TCF Social Internship Programme is a distinctive experiential internship for students from Pakistan's leading universities. Students from a rich variety of academic disciplines are eligible to participate in their summer break as well as year round developmental initiatives of TCF based in our offices in Karachi, Lahore and Islamabad.
This internship provides students with a grass-root level exposure to the on-ground realities of challenged areas of Pakistan while bringing new perspectives to individual realm of thought. In hindsight, these internships have been enriching and have helped most interns gain a more empathetic and comprehensive view of the broader society that we reside in.
TCF Social Internship Programme has the following three Programmes:
Alumni Development Programme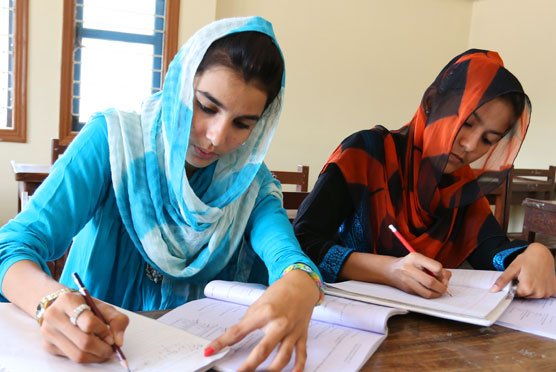 Alumni Development Programme is an on-field teaching initiative launched in 2015. It has been designed to help TCF alumni secure admissions in the best universities in Pakistan.
University students, as volunteers, are expected to prepare TCF alumni for more stringent scholastic requirements. There are three levels to this program. The Foundation Level classes which are held at selected TCF secondary schools every summer, engage TCF students right after their Grade 10 exams. Whereas, Level I and II classes are conducted with TCF alumni enrolled in intermediate, on premises of the universities that have partnered with TCF for this programme.
Owing to the situation surrounding the COVID-19 pandemic in the country, the Alumni Development Programme Foundation Level will be executed through an online platform this year, to ensure the health and safety of our students and volunteers.
Volunteers are required to have access to a stable internet connection, a phone and a laptop/tablet to access online resources. Using a carefully designed app as the medium, volunteers will be facilitating TCF students in strengthening their abilities in English and Math. The app offers online tutorial videos and activities. Volunteers will not be required to conduct classes/tutorials but rather address student queries and offer assistance as and when required.
Note: Duration of the internship can be extended up to 6 weeks for students wanting to meet any university internship requirements.
Office Internships
Office Internships offer a chance to create an impact through various TCF projects. They also allow the organization to increase its capacity and meet the challenges of its growing network. Opportunities are available throughout the year in our offices in Karachi, Lahore and Islamabad.
TCF Summer Camp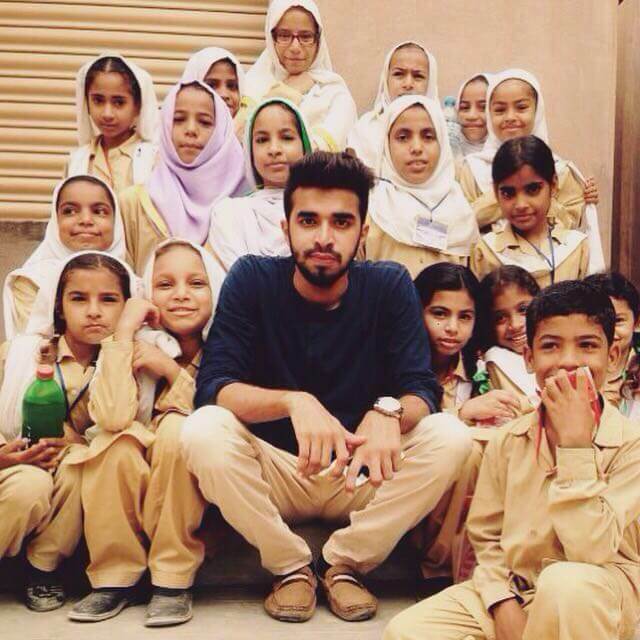 If you are a young, energetic, determined and proactive person who enjoys volunteering and has some experience in dealing with children, then you should not miss an unforgettable summer at the Citizens Foundation Summer Camp in Pakistan.
TCF Summer Camp is an on-field non-teaching Programme based on extra-curricular activities. Launched in 2003, it is held during the summer holidays at selective school locations across Pakistan. It aims to enhance the knowledge and social skills of third, fourth and fifth grade students by engaging them in Game-based learning.
In just fourteen days, enthusiastic volunteers between the ages of 15 to 23 spend two weeks with our students. They interact with them to expand their vocabulary, enhance their creative skills through arts and crafts, help them to dramatize and perform stories using simple props and group together to play games. Volunteers will form a well-rounded perspective of Summer Camp and have amazing experience by working closely with the TCF community.
We at TCF have been closely monitoring the coronavirus (COVID-19) situation as it unfolds and the health and safety of our students and our Summer Camp volunteers remain our priority. As a precautionary measure, we have decided to cancel our annual Summer Camp. We would like to express our gratitude to all those individuals who have been eagerly waiting for the camp and to those who had signed up for it. We humbly thank you for your support and we look forward to engaging you in our future programmes and see you becoming agents of positive change.
Summer Camp has brought together
Students

53,703

Volunteers

6,921
TCF Volunteering Programmes
TCF is committed to providing each volunteer with a rewarding and productive experience. We offer well-structured volunteer programmes along with all necessary orientation and training. The objective is to offer meaningful volunteer experience to individuals who want to make a real difference in the lives of the less-privileged children of Pakistan.
Here are the three volunteering programmes we offer:
TCF Rahbar – Youth Mentoring Programme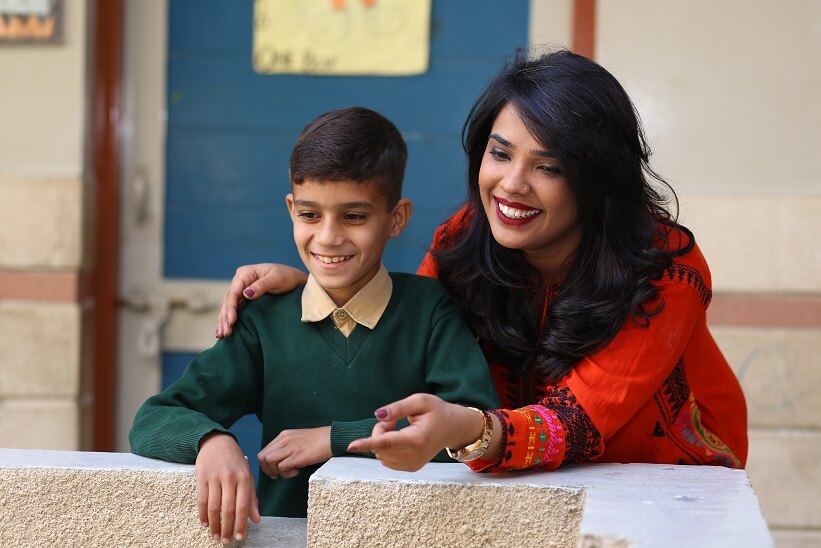 The Rahbar Programme was initiated in 2008 for eighth and ninth grade students of TCF. It is aimed at mentoring the youth to become responsible and productive members of the society. The programme runs for seven consecutive Saturdays, three times a year at selected TCF Schools across Pakistan. The key feature of this programme is the 'Thought to Destiny' outlook which serves as the guiding principle to inspire young minds to think of themselves as creators of their own destiny rather than victims of their bleak circumstances.
Rahbar is unique, as it provides a genuine sense of hope not only to the mentees but to their mentors as well. Trusting bonds are developed that help mentors discover inner strengths and capacities of their mentees. They lead them to believe in themselves and encourage them to reach to their full potential in life.
Keeping in mind the rapid spread of COVID-19 across Pakistan, and the continuing threat to the health and safety of all individuals, the Rahbar Programme has been temporarily suspended as a precautionary measure. Please keep checking this space for further details.
Rahbar has created bonds between…
Mentors

11,230

Mentees

44,188
TCF Career Counselling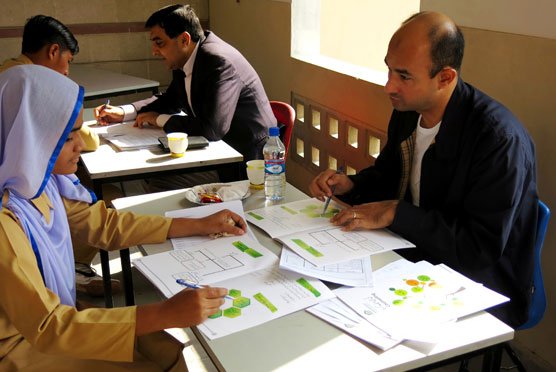 Career Counselling sessions are organized annually for tenth grade students across the TCF school network. Professionals from diverse industries volunteer for a day to interact with students on a one-to-one basis. They help students explore and identify their interests and guide them on future academic choices they should make to follow their dreams and achieve economic independence.
These sessions are held on Saturdays, typically between the months of September and January. Career counselling helps students realize their true aptitude. It brings out their strong intellectual areas and empowers them to make informed decisions when choosing a course for their lives.
Keeping in mind the rapid spread of COVID-19 across Pakistan, and the continuing threat to the health and safety of all individuals, the Career Counselling Programme has been temporarily suspended as a precautionary measure. Please keep checking this space for further details.
Career Counselling has connected…
Students

61,500

Counsellors

4,400
TCF Baghbaan Programme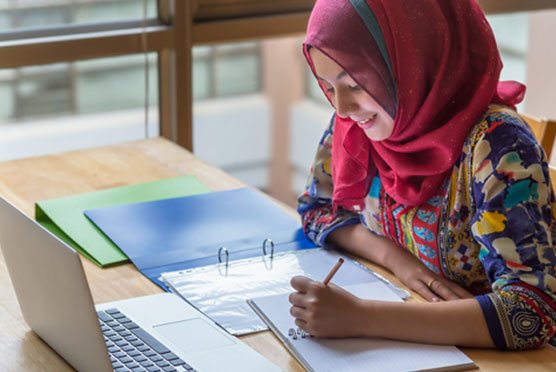 TCF Baghbaan Programme offers a great volunteering opportunity to rally support and raise vital funds as part of our fundraising team. By volunteering remotely, Baghbaan volunteers have more flexibility with the time they spend helping out.
Under Baghbaan programme, TCF matches the right person with the right skills and knowledge, to the right project. These projects are flexible and range from community outreach and fundraising to event management and technology. Volunteers can choose to work individually off-site or with our teams in office. These projects provide our volunteers with additional skills, valuable work experience the opportunity to make a difference in the lives of the less-privileged children of Pakistan.