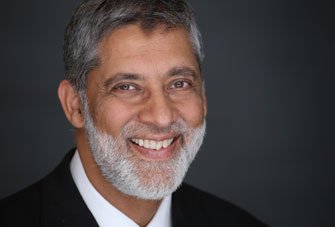 Syed Asaad Ayub Ahmad
President and CEO
Asaad works closely with the executive team to realize the vision of TCF. By virtue of him being the CEO, he also serves as a Director on the TCF Board. He steps into this role from a 20 year distinguished career in the petroleum industry in diverse leadership roles. He served in key positions of responsibility at Castrol, British Petroleum, Exxon-Mobil and Shell Pakistan, prior to joining TCF in 2009. His last assignment was as the Sales Director, Castrol – Pakistan. Asaad holds an MBA from the University of Texas at Austin and a Bachelors in Civil Engineering from NED University of Engineering and Technology, Karachi.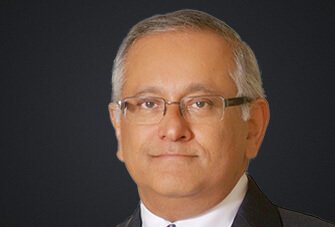 Ali Aamir
EVP Finance/CFO/Company Secretary
Ali is responsible for supporting the growth of the organization while ensuring compliance with general accounting standards. He is a UK qualified Chartered Accountant with over thirty five years of local and international experience mostly with multinational companies operating in Pakistan which include large financial institutions and manufacturing concerns listed on the Pakistan Stock Exchange. He is currently serving as an independent Director on the Board of Century Paper & Board Mills Ltd and has worked in senior positions with AF Ferguson & Co, ANZ Grindlays Bank, ICI Pakistan Ltd, Lotte Chemicals Ltd, Dawood Hercules Corporation Ltd and Martin Dow Ltd.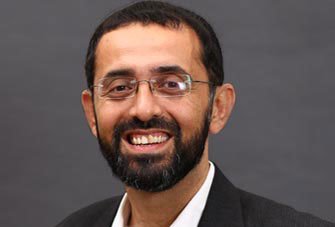 Riaz Kamlani
EVP Flagship & CDU Programs
Riaz, in this role is responsible for leading teams that are focused on program design and on initiatives to deepen the impact of TCF's programmes. Riaz had been associated with TCF since 2008. Prior to the non-profit sector, he served in senior management roles with Shell International in Pakistan, United Kingdom, South Africa and the UAE. He also served as the Chief Executive Officer of Sina Trust in Karachi, where he managed the organisation's not-for-profit network of primary healthcare clinics in less-privileged communities. Riaz served as the Chairperson for Punjab Examination Commission as a nominee of TCF. He has also been a Course Director for 'Organisational Management' at the Aga Khan University's MSc Health Policy & Management Program in Karachi. Riaz's academic qualifications include an MSc in Development Management from the Open University in United Kingdom and a BBA & MBA from The Institute of Business Administration, Karachi.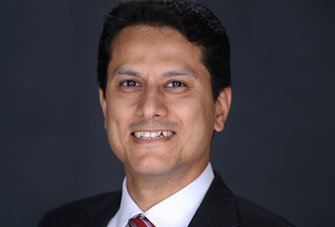 Zia Akhter Abbas
EVP Development & Partnerships
Zia, in this role, leads teams responsible for moving TCF towards being a more sustainable enterprise. He has a strong financial services and retailing background with a 17 year accomplished career in the banking industry. Zia served in executive management roles at Standard Chartered Bank, Royal Bank of Scotland, NIB Bank and Citibank in Pakistan and UAE. He was the Head of Retail Products & Segments at the Standard Chartered Bank until he stepped down in 2014 to join TCF. He holds an International Baccalaureate (IB) Diploma from Lester B. Pearson United World College, Canada and an MBA from LUMS.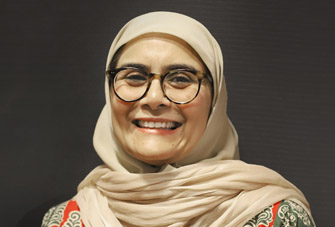 Ghazala Nadeem
VP Human Resources, Technology & Organization Excellence
Ghazala in this role is responsible to lead the Human Resource and Informational Technology teams, overseeing business strategy and efficiency of processes. She has been associated with P&G since 1991 and comes with multi-dimensional experience in Accounting, Human Resource, Employee Relations, Global Development and Global Sales in Pakistan, Central Eastern Europe, Middle East & Africa, UAE, South East Europe and USA. Prior to joining TCF, she was working as Director Human Resource – Global Sales in P&G USA. She holds a Bachelors in Computer Science from FAST-ICS and an MBA from IBA.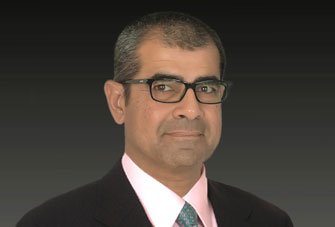 Tauseef Ul Islam
EVP Engineering, Supply Chain & Land Management
Tauseef, in this role, is responsible for the successful operation and management of day-to-day activities across the TCF school network. He comes with a 27 year work experience in diverse functions of the petroleum industry. Prior to joining TCF in 2016, Tauseef was Cluster Operations Manager, Middle East, Central Asian States and Pakistan with Shell. He also served as Regional Depot Manager, Planning and Services Manager and Distribution Strategy Advisor with the same organization. Tauseef holds a Masters degree in Physics from University of Karachi.