Prolonged school closures caused by COVID-19 have exacerbated the education crisis in Pakistan. Before the pandemic, millions of less privileged children were already out of school. Now, another one million are expected to drop out due to the impact of the pandemic* – losing out on their hopes and dreams forever.
For 26 years, TCF has remained resolute in its promise to give the less privileged children a quality education and a fair chance to pursue their dreams. As schools reopen, we are committed to bringing our children back into the safe havens of their classrooms – where they can experience the joy of learning once again.
Two generous donors have offered to match all your donations to TCF until 31st December.
This

Season of Giving

, please join us in reigniting dreams!
*The estimated dropout number has been quoted by The World Bank in its report 'Learning Losses in Pakistan due to COVID-19 school closures.
YEC 2021
Most parents encourage their children to dream big. And why shouldn't they? Life is full of endless possibilities, and every parent believes their child has a right to be happy and successful.
Yet, all around us are children who can't even dream of a better life. We invite you to donate towards educating children born without privilege and opportunity.
Matching will end on Friday, 31st December at midnight. The matching offer will apply to Zakat, Sadqah, or general donations received for 'General Education Support' and not for specific school construction, endowment or support projects. Funds will be matched up to PKR 26.7 million.
Give less privileged children the
joy of dreaming again
Our priorities to keep education alive
Despite the disruption caused by COVID-19 school closures, we are committed to
bringing our children back to school and keeping their dreams alive.
School reopening and recovery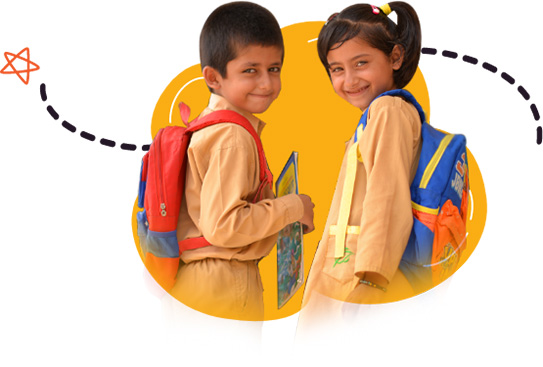 Safe Reopening
We are ensuring that precautionary measures against
COVID-19 SOPs are in place.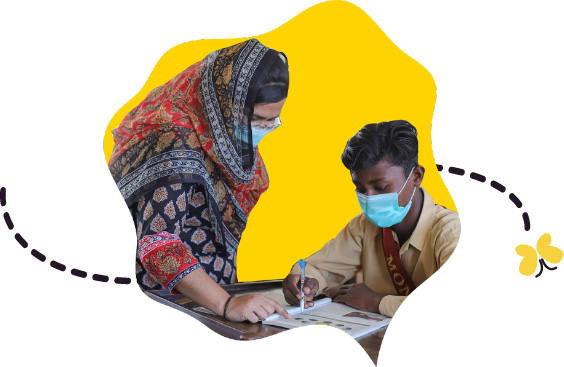 Remediation Programme
We're implementing a structured remediation programme based on global best practices to help students recover from learning losses.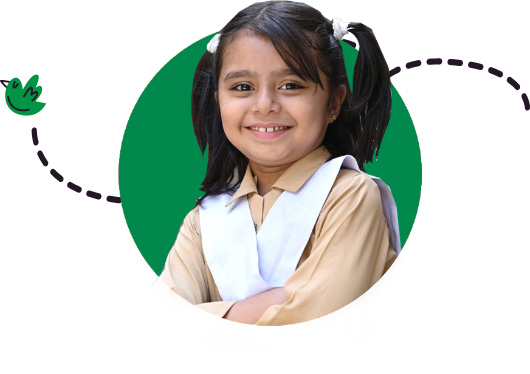 Preventing school drop-outs
Our teachers and principals are ensuring all children, particularly girls, return to school.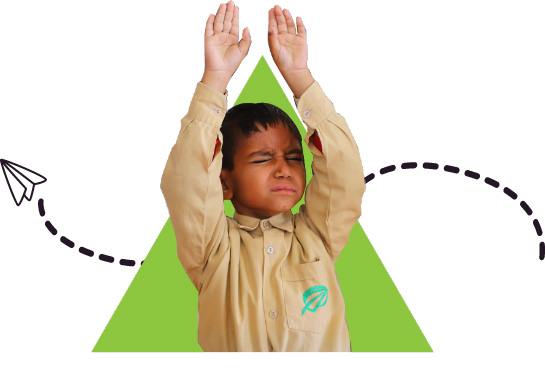 Prioritising mental health & well-being
We have embedded a dedicated time, 'Khair Maqdam' (Welcome), during which we engage children in stress and anxiety management activities.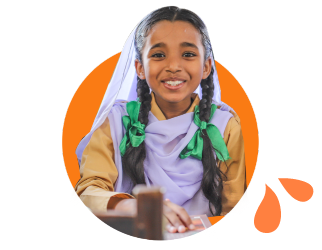 "I feel so happy and relaxed after the Khair Maqdam period. Our teacher asks us how we are doing and feeling and also makes us do fun exercises."
Zainab | Class 4
TCF school Professor Yameen Muhammad,
Machar Colony, Karachi.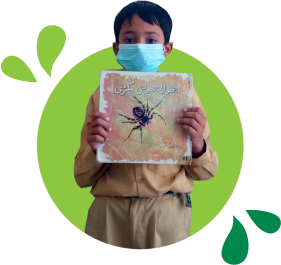 "I was not good at drawing and would easily give up. But one day my teacher read us a story called Jhoola Jhoolti Makri (The Swinging Spider) during story time which was about a spider who kept spinning its web even though it was breaking again and again. It made me realise I shouldn't give up on drawing and keep trying too."
Ahmad Umair | Class 5
TCF school Riaz Tata Campus,
Korangi, Karachi.
Teacher Support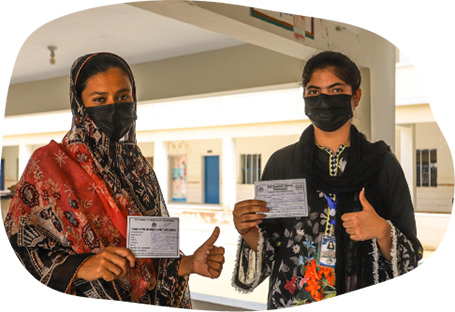 Priority Vaccination
We're ensuring all TCF teachers and principals across Pakistan are vaccinated.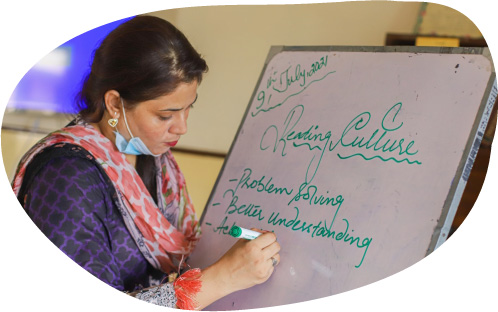 Learning & Development
We have resumed our extensive annual training programmes for our teachers and principals across Pakistan.