KEEPING
DREAMS ALIVE!
Before COVID-19 disrupted lives and livelihoods, across the world, Pakistan was already in the midst of an education crisis with millions of vulnerable children out of school. Now, as the pandemic pushes more families into poverty, many school–going children may be forced to work full–time, and girls in particular might never return to school – putting learning opportunities for an entire generation, at risk.
For over 25 years, The Citizens Foundation has built a global movement for education in Pakistan with support from ordinary citizens. While we have come far, this pandemic has made our task even more challenging. As we move ahead with renewed vigour and resolve, we need your support more than ever.
Join us in bringing our children back to school, and in keeping their dreams alive.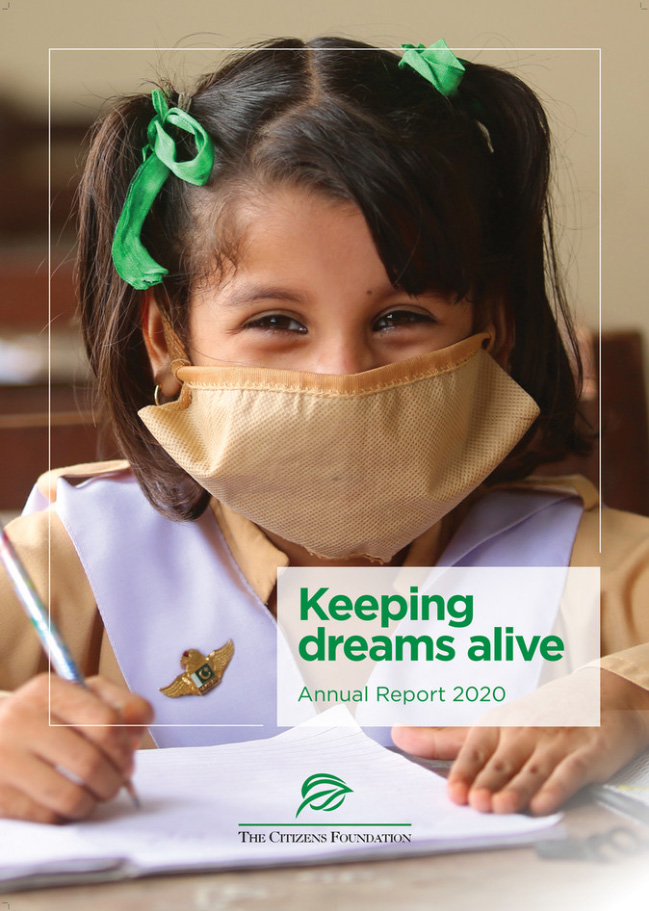 Financials