The Citizens Foundation and KIPS Education System sign an agreement to facilitate TCF alumni in entry-test preparations for tertiary education at a subsidized rate.
The Citizens Foundation (TCF) and KIPS, an academic institution that provides a complete career path to students, right from Pre-School to professional education, signed an agreement to help TCF students in pursuit of tertiary education prepare for university admission tests.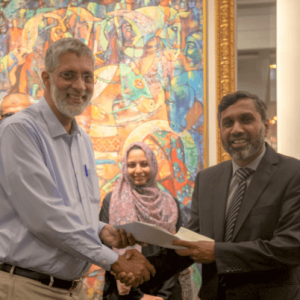 The agreement was signed by Asaad Ayub Ahmad – CEO, TCF and Abid Wazir Khan – CEO KIPS, during a ceremony held at Pearl Continental in Lahore. Under the agreement, KIPS will provide TCF graduates university entry-test preparatory classes at a discounted rate to help them secure admissions in their desired universities.
TCF has over 3,000+ students successfully completing their Matriculation every year whom TCF continues to support in their endeavour for higher education. The collaboration was forged to enable TCF graduates pursue tertiary education and promote quality education across the nation.