The Citizens Foundation (TCF), a Pakistani non-profit organization educating the less privileged, and Islamabad United (IU), a franchise of Pakistan Super League (PSL), signed a MoU, whereby the latter will provide goodwill support to TCF to create awareness for girls' education.
Collaboration between The Citizens Foundation and Islamabad United will primarily center on furthering the cause of TCF to bring about positive social change through education and highlight the importance of girls' education in Pakistan. Islamabad United will also engage its players and current ambassadors to visit TCF schools and highlight the cause of education at their various platforms.
On behalf of TCF, Mr. Mushtaq Chhapra, Co-Founder and Director of TCF signed the MoU while Mr. Ali Naqvi, owner of Islamabad United team signed the MoU on behalf of his organization.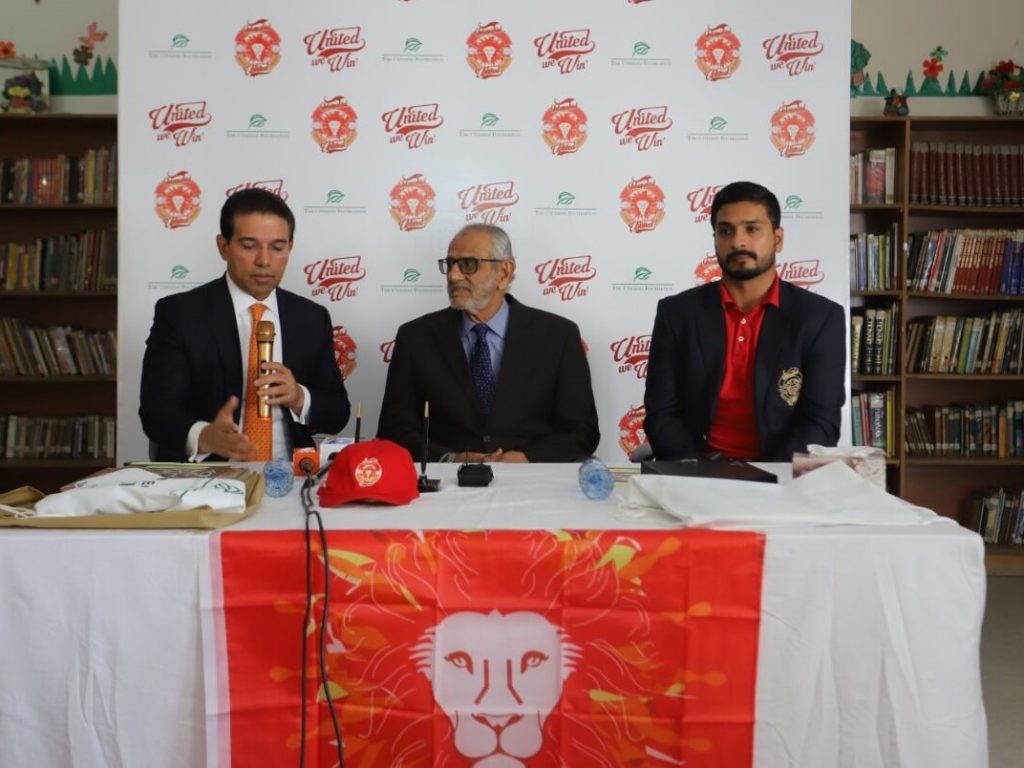 On this occasion, Mr. Chhapra, said, "Islamabad United has been a longstanding supporter of TCF and this initiative will further help us bring education to more girls living in less privileged communities and give them a chance to build a better life. Education is the best chance we can give to our youth to become independent, self-sufficient and productive members of the society. All of us here at TCF are very excited about the game and our students are already praying for the team's victory!"
Ali Naqvi, the owner of the franchise said, "We have always believed that our duty and responsibility to this country goes beyond our immediate work. TCF is one of the most admirable organizations in the country – the work they've done over the past two decades, the lives they've changed, is there for all to see. Our players have visited TCF Schools over the past couple of years and this has only emboldened our partnership. Their belief in youth empowerment and education is something that they share with us, and it's something that we have tried to inculcate even in our players and staff. Thus, this is a natural fit for us and we feel proud to continue our association with TCF."
On the occasion, Rumman Raees, Pakistani cricketer, said, "As a Pakistani I feel it is my duty to fight for Pakistan, both on the field and off the field. That is exactly what TCF does too. They fight for the most vulnerable Pakistanis and give them a better life. So I'm proud to be associated with them."