Chartered Accountancy (CA) is one of the most challenging degrees, given its strong quantitative background and demanding exams. It is also one of the most in demand professions that paves towards a highly rewarding career.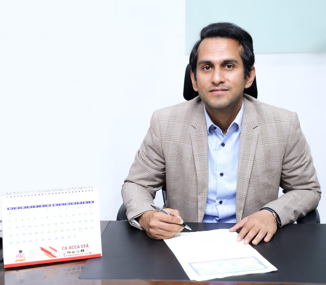 In 2019, the Professional Academy of Commerce (PAC) and The Citizens Foundation signed a memorandum of understanding. The goal was to empower students from less privileged backgrounds with the education they deserve. The agreement was worth Rs 5 Million and would cover TCF alumni's tuition costs and books each year. Since 2019, TCF alumni have enrolled and are studying at PAC. With the help of the supportive administration and qualified teachers, all students have passed all of their exams thus far.
Towards the end of 2021, TCF and PAC have renewed their agreement and signed another MOU for two years. Under the new MOU, the students of TCF interested in pursuing CA will be enrolled each year at PAC. The tuition fee will be covered, and students will also be provided books, guidance, counseling, and other forms of support.
Sania Iqbal is a brilliant graduate from TCF School Chak 373, Burewala. She excelled in matric and intermediate education and dreamed of becoming a chartered accountant. However, high fees and lack of guidance discouraged her. The Alumni team at TCF got in touch with Sania and motivated her to take admission at PAC. The signing of the MOU and cooperation by the PAC team allowed her to take admission and pursue her career goal.
Atif is another high-achieving student from TCF school Noor Pur campus. He wanted to become an accountant not only because there is scope but also because accountants can fight back against corruption and other issues in Pakistan through their skills. The TCF Alumni team helped him secure a place in PAC's Garden Town Campus.
Education is the great equaliser. People across regional and income disparities can have the same opportunities and experience similar success if the education system provides students with knowledge, skills, and grooming. Committed to the idea of making education the great equalizer in Pakistan, TCF and PAC have renewed their partnership for the next two years. Through their collaboration, the two institutions share the privilege of studying at a prestigious institute for a prestigious degree with students who would not have had the opportunity.